Trying to eat healthier? Try including more polyphenols, a type of antioxidant, in your diet. One easy way is to add herbs to all your salads and other dishes. Read more below on some easy tips on how to add herbs to your diet.
Organizationally Yours,
Maureen
Professional Organizer and Wellness Coach
How to Increase Antioxidants in Your Diet with Tasty Herbs
May 2018
Many people are trying to eat healthier but think that it is difficult or takes too much time. One way to improve your diet is to eat more polyphenols which are antioxidants that protect your gut and lower inflammation. Polyphenols are in dark fruits (dark cherries, blueberries, pomegranates, cranberries), veggies (dark leafy greens, fresh herbs) and organic coffee and very dark chocolate. It so easy and tasty to add herbs to your foods. Add herbs to marinades, dressings and salad greens. I like to chop herbs and toss them on veggies that are drizzled with extra virgin olive oil. Add a dash of Himalayan sea salt and they taste so good.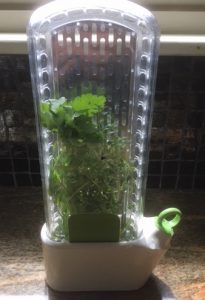 You can buy cut herbs at the grocery store and store them in the fridge in damp paper towels or in a special herb container. Basil doesn't particularly like the cold and sometimes I leave it out on the kitchen counter.
Good herb/food combos: thyme with roasted veggies; rosemary with chicken; dill on fish; parsley on anything; cilantro with Latin or Asian dishes; basil with Italian foods; oregano with Greek foods; mint, lemon verbena in infused water beverages. Experiment with different combos to create your own unique dishes.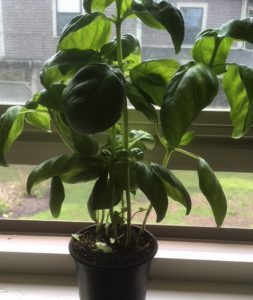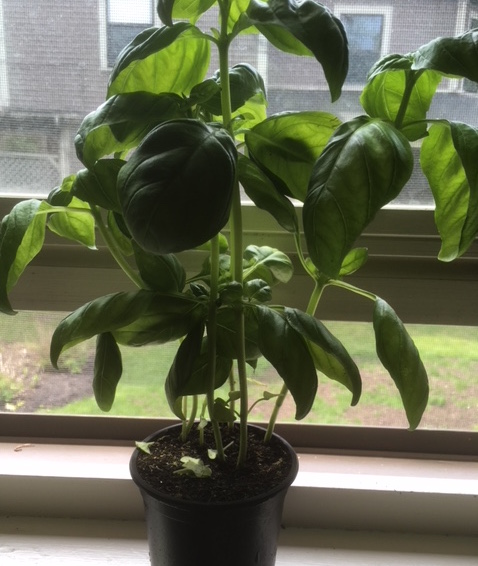 Another easy and inexpensive way to have herbs on hand is grow them yourself, either in a garden spot, pots, or on a sunny windowsill. Many nurseries and grocery stores carry potted herbs which can be easily transplanted to your own containers. I recently found some organic potted herbs at Whole Foods and Trader Joe's for $2 each.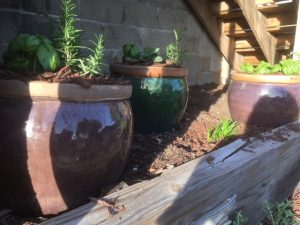 My family loves my balsamic dressing recipe that contains heart-healthy extra virgin olive oil and the Italian herbs basil, parsley and oregano. Download my recipe for Balsamic Vinaigrette and enjoy some delicious polyphenols at your next meal.
Please follow and like us: