Do you have a knack for organizing?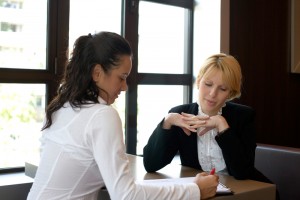 Do you want to make clutter disappear?
Would you like to be a professional organizer? But not sure where to begin?
Come learn from a self-supporting professional organizer who's been in business for 20 years!
Learn all the ins and outs of being a professional organizer. Yes, you can take a training course online, but it's not the same as learning on the job.
AND learn how to be a successful business person who has a full client roster. This part is REALLY IMPORTANT.
Let me teach you business skills on how to attract clients and how to get them to hire you.
In this program you will learn:
Do you need to sign up for this program? Maybe, but you find yourself thinking:Yeah, but I can do this on my own.

Do you really know the ins and outs of setting up the foundation to a successful business or are you just going to wing it and hope for the best?

Yeah, well I'm just going to do the best I can until something bad happens.

Do you REALLY want to take that risk when you know there's a significantly better way?

Yeah, I don't have the time or money.

You absolutely cannot afford to NOT invest your time and money now. The key indicator of future success, i.e. money flow, is based on your current performance and know-how.

The Thriving Professional Organizing Business Program is conducted as 10 weekly 1:1 coaching sessions.
I bring 15+ years as a successful professional organizer, coach and business owner.
In each session we dedicate roughly 50% of our time to addressing hot weekly issues and 50% to the weekly lesson. Client and coach can decide together, in the moment, where it's best to apply time to particular hot issues.

The 10 Sessions are sequential and build towards going after what you want:

Week 1

Nuts and Bolts

Choosing your business name
Choosing your business entity (pdf download)
Choosing your domain name
Getting an EIN number; setting up webfile for qtrly taxes
Register DBA at town/city hall
Getting a business bank account, debit card and credit card
Setting up book keeping to record income and expenses and mileage
Set up PayPal, Venmo, Square accts
Get liability insurance
Get business cards–VistaPrint or other service

Week 2

What is Your Business?

Visualization of What your Business Looks Like
Business Plan—fill out simple business plan form (pdf download)
Who is your target audience?

Get your first/new clients today, know where your clients hang out and how to quickly go after them, build a client profile

How much money do you need to make? (pdf download)

Week 3

Online Presence

Establish your web presence and content; how to get your website off the ground; how to turn content into a leads funnel

Website

What are your deliverables?
What your services/products are
Who you are
What distinguishes you from your competition
Call to action!!
Contact info
Testimonials
Images and video

Week 4

Social Media

LinkedIn, Facebook, Pinterest, Twitter, YouTube

Yelp
Thumbtack
DropBox

Week 5

Creating templates

Intake form (pdf download)
Assessment form (pdf download)
Contract form (pdf download)

Check in on website development

Week 6

Brand yourself

Get media citation—getting quoted
Local sources, Patch.com, school's website
other sources looking for content; trade shows and trade publications

Week 7

Marketing

Giving presentations; Speaking
Craft and secure speaking gigs that sell; learn how to design your talk and generate leads and sales conversations from engagements
Referrals
Joint Ventures Partners
Affiliate Partners
Teaching classes
Networking

Meetups, Business groups, Women's groups, Chamber of Commerce

Week 8

Sales Conversations—learning how to have them with ease (pdf download)

Week 9

Review all work; Check in

Week 10

Work on a job with me