With over one billion actions to date, Earth Day Network's A Billion Acts of Green® – the largest environmental service campaign in the world – is steadily building commitments by individuals, organizations, businesses and governments to protect the planet.
A Billion Acts of Green®
inspires and rewards both simple individual acts and larger organizational initiatives that reduce carbon emissions and support sustainability.
It's a global referendum on the environment.
People can still register all the other actions they're taking to protect the environment – from washing laundry in cold water and riding a bike instead of driving to planting a garden and volunteering with a community clean-up. And organizations can still register actions such as community environmental meetings, tree plantings, large-scale light bulb changes, workplace renewable energy retrofits, and Earth Day events.
The A Billion Acts of Green® website quantifies all these acts of green through an easy-to-use online registration tool.
Together, these actions add up to something big.
Are you planning a party?
Have a professional bartender do the work and wow your guests, too!

The Mixology Diva.com

Professional Bartending Services: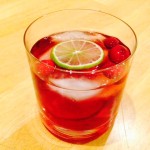 Offering friendly attitude and professional service for all events and occasions.
Expert knowledge of food, cocktails and wine.
Is able to create specialty cocktails for your special event. Can create simple syrups, shrubs and purees for specialty cocktails.
Knows how to plan, order and shop for wine, beer and alcohol. Can also help with other planning details of your event.
Managerial skills and expertise in both the restaurant and the catering industry.
TIPS certified.
Carries liquor liability insurance.
Able to efficiently handle all situations.
Able and willing to do set-up, clean-up and break-down of events.
Knows how to decorate for themed events by arranging flowers and decorative items.
Will travel the Greater Boston area.
Let me help plan your next party or event so you can relax and enjoy yourself!
Contact me at
Actually Enjoy Your Next Party!
Like us on 
Facebook
!
Moving? Order your boxes at UsedCardboardBoxes.com
Use code SIROS for a discount on your order!
Thanks for helping us keep the trees in the forest and the boxes off our streets!