It's that time of year again–Thanksgiving Day is approaching, and along with the feasting and football, we should consider having some serious family discussions with our loved ones. So I am revisiting the topic "of end of life issues", such as preparation for long-term illness and even preparation for eventual passing, of either you or a family member. I consider this subject an important topic and devoted this edition of our newsletter to exploring the issues.
Organizationally Yours,
Maureen
The Organizing Diva-Professional Organizing Services
Let's Start Talking About End of Life Care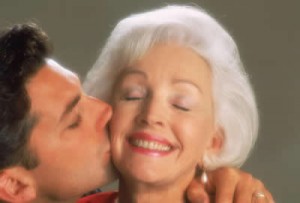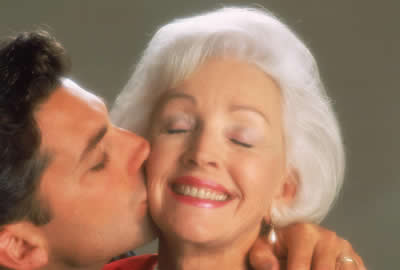 Several years ago, I read about a woman, Alexandra Drane, who started a movement called Engage with Grace, where people would discuss end of life care with their families during Thanksgiving Dinner. She chose this particular time because there is s good chance that most family members are together during this holiday. Initially, this might sound like a difficult topic to discuss (death), but it becomes easier if the discussion is amongst family members and based on the guideline questions posted on their website, such as: "would you prefer to die at home? In a hospital?" "Is there someone you trust whom you've appointed to advocate on your behalf when the time is near?" (Download The Questions here) The website includes links that explains the terms, such as, "living will", " power of attorney" and "health care advanced directive" (most comprehensive) and allow you to download these documents for your particular state.
Drane lost her 32 year old sister-in-law, Rosaria, in 2004. Not listening to medical advice, the family brought Rosaria home to die and to be with her young daughter. The family feels that they made the right choice given the terminal condition of Rosaria's illness and the connection she was able to have with her child. But Drane believes that not every family will be able to figure out what their loved one would prefer in these terminal care cases. She strongly urges families to discuss the matter before it's too late. Furthermore, she suggests that all family members fill out the questionnaire so each voice will be heard in their individual case.
I know of only one friend whose parents prepared for their end of life in a methodical way. The parents gathered all six grown children and handed each one a dossier of all their final decisions as far as their money, property, estate, living will and healthcare directives. Nothing was left to chance. All the kids were astonished and relieved. It was the most wonderful gift parents could ever give their children. This family was an unusual case. Most of us have not prepared or even thought about these questions.
If you are uncertain about how to proceed with these end of life questions, sometimes it is best to consult outside professionals, such as clergy or attorneys. (Please see this month's Partner Spotlight, attorney Rich Alpert.) I suggest photocopying the Engage with Grace questionnaire for each family member to fill out with his/her wishes. This small act will probably prompt more conversation on related topics, but that is probably a good thing. Being fully prepared for the end of life is wise and a consolation to the rest of your family. Then I suggest celebrating your wise preparation with a glass of wine or a slice of pumpkin pie.
Reference: Talking Turkey by Kay Lazar, The Boston Globe, Novemeber 26, 2008 
Organizing Your Parents'–or Relative's or Your Own– Heirlooms and Possessions
Quite a few years ago, on my routine visit to my great Aunt Lydia in Brooklyn, she surprised me with an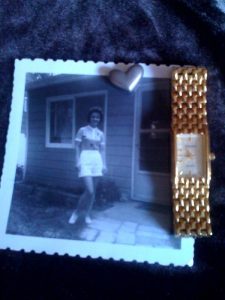 unusual request. She usually regales me with all her fascinating stories of life in New York during the 40s and 50s as an amateur dancer and regular hell-raiser/party thrower in the 60s. This time she asked me, in her usual frank way, if I would like some of her jewelry and/or other tchotchke to take home. Aunt Lydia, looking heavenward, said "Well I ain't taking my stuff with me, you know." Basically she suggested that me (and my sisters) take whatever we wanted since she was going to go through her possessions and try to sort and pare things down. These would be our heirlooms. Now, of course this made me somewhat uncomfortable thinking about her death, but it did make sense that she was trying to organize her possessions and give most of them away. I took a simple gold watch and some fabulous pictures of her. Thanks Aunt Lydia.
Unfortunately, she died only a year later. Her granddaughters were her executors of her estate (which wasn't much) and it was fairly easy for them to go through her remaining possessions and tie up loose ends. Aunt Lydia, in her precious way, made it easier for her family to deal with her death. We still and always will miss her, her generosity and her wonderful stories about growing up in New York City back in the day.
Although Aunt Lydia was wise to start thinking about the fate of her possessions upon her death, this is not always the case with most elderly people. As a professional organizer, I often get to see people's home and their possessions. I can't imagine how difficult it must be in one's advanced years to start contemplating about the end of life. And to then have to sort/purge through all of one's stuff? Too much to think about… I'll be gone so does it really matter anyway?
But life continues for those left behind. After funerals are done and tears are shed, many adult children must then go through their deceased parents' possessions. Hopefully, a will was written and all the major items (and money) have been assigned to new owners.
However, many small items are left behind in limbo so to speak: Wardrobes, personal letters, costume jewelry, home décor, and other items that usually need to be sorted. assigned new homes or donated. I have two friends, who recently lost parents, who then wound up dedicating many of their weekends to sorting and purging their parents' possessions with their siblings. Not only is it a lot of physical work, but trying to figure out what Mom would have wanted done with her rosary beads only adds to this exhausting task.
It would be prudent to have a discussion with elderly loved ones and see if possessions can be sorted, assigned or hopefully pared down before they pass. You might meet with some resistance, so start with small projects and work form there. Oftentimes, it is helpful to hire a professional organizer to help with these tasks. These professionals are knowledgeable and sensitive, yet remain emotionally neutral when it comes to dealing with sorting and paring down people's stuff. Professional organizers have great connections and relationships with charities and tangent industries (e.g. junk removal companies). When going through this process with an elderly loved one, it might be wise to also consider one's own possessions as well.
When they are old enough, I will let my nephews know that my organs and all my possessions can be donated, with a couple of exceptions. I hope that they will take Aunt Lydia's watch, a diamond necklace from my deceased stepmom and my guitar (hope that one of them plays it better than me.)
Please follow and like us: